What do you think of when you think about Wyoming? Yellowstone, the Tetons, Jackson Hole, maybe the Wind Rivers? All of those exist in the western half of the state. I don't know for sure, but I imagine the eastern side of Wyoming is nothing but a flat, icy blast of desolation. But what about the rest of that western half?
Mountain biking (and camping) on Teton Pass is huge amounts of fun. The Tetons, Yellowstone and Wind Rivers are all stunning and worth the hype! But there is more going on in Wyoming (at least in that western half), and if you live in Utah, it is only a short drive away.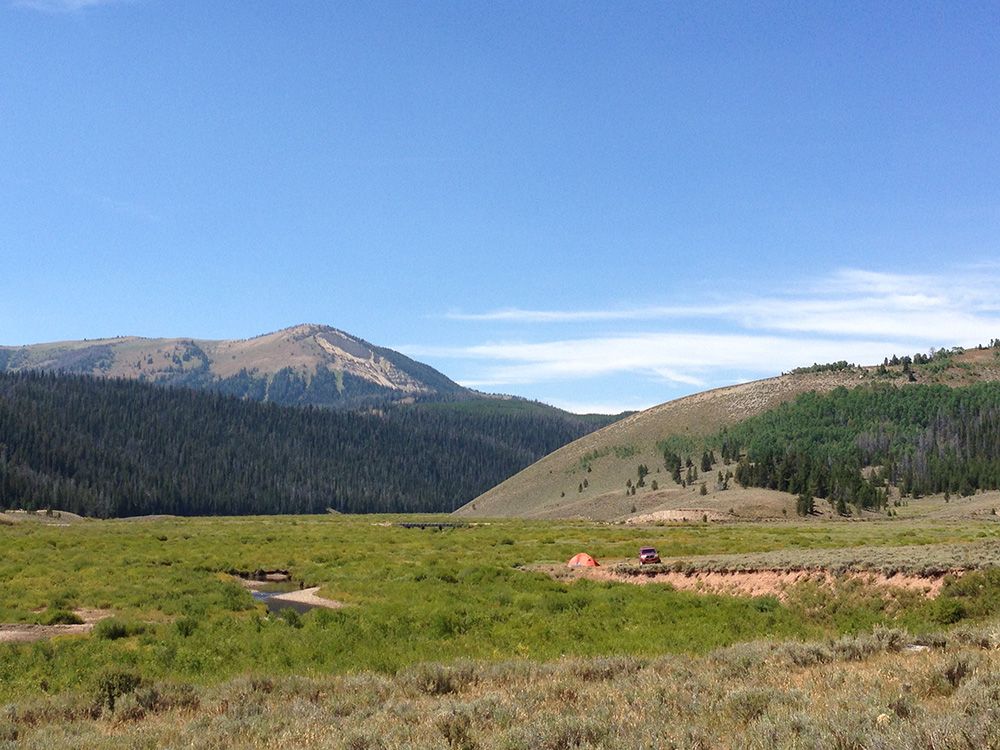 Great things about Wyoming that you might not know:
The Gros Ventre Range: Head towards the Tetons and turn right. You will find yourself along a beautiful river in a stunning valley, with mountain biking trails, trout fishing, grizzly bears, and wide-open mountain views. It's not as glamorous or as dramatic as the Tetons, but with .1% of the traffic of anywhere else around Jackson, I'll take it. Maybe some of you are shaking your head and saying "Don't tell everyone!" but I'm always telling people about great places and they almost never go.
The last time we were there we camped in a scrubby little national forest campground. I know, we don't usually do that, but where there are bears I, for some reason, believe there is safety in numbers. Even though it is still just millimeters of tent nylon between us and any bear. We did see a small grizzly right across the river and the 5 of us at the campground bonded over its beauty. And our relief that it continued up river. It's a little more adventurous out there. You probably won't see anyone else on the trails, and very few on the river.
Wyoming Range: I just can't get enough of the Wyoming Range. So many places to fish, so many quiet places to camp and hike. If you are a bike-packer, definitely research the maps for huge dirt road loops (or send me a note and I can give you some ideas). Some favorite places: Little Greys River, Smith's Fork, Piney Creek, Hams Fork… There are cutthroat, brookies, rainbows and browns. There is plenty of dispersed camping, adventure hiking, coyotes, elk, eagles, silence, darkness, so many stars, and sometimes even a friendly lamb.
The coolest part is linking it all together. You can camp in one valley, drive up and over a pass and be in a totally different forest with a different river with different fish. The roads are mostly decent and you may see another person or two, but you won't have to look hard to find solitude.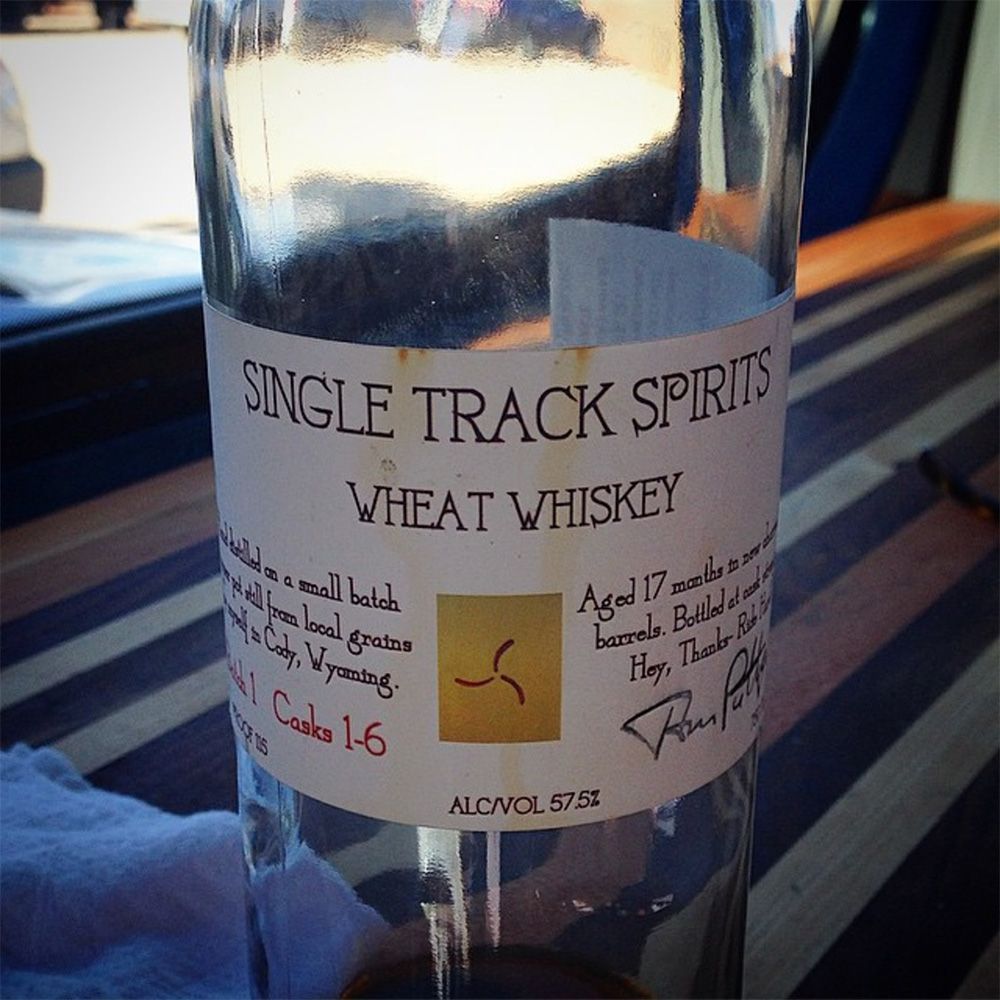 Really great booze! We all know about buying cheap beer in Evanston (with a much better selection than Utah), but did you know that there are at least two great distilleries in Wyoming? Single Track Spirits makes strong, smooth, tasty wheat whiskey that always hits the spot. He is using wheat and barley from nearby farms. Bonus: the distiller is a mountain biker!
And then there is Backwards Distilling, who makes a whole line-up of booze from grain to bottle. I've only tried the Contortionist Gin, but I am a big fan. I have heard good reports about the rest of the line-up and intend to check it out.
Also on my list to try is Jackson Hole Still Works, also using Wyoming grain, who has been recommended by a reliable source.
My neighbor is a guy who makes gin in Utah, but is from from Wyoming, so maybe they just have a taste for good spirits!
There are also a lot of drill pads, hunters, gun toters, atvs and other things you may or may not care for in Wyoming, but so far everyone has been friendly enough, and there seems to be plenty of room for the discreet weekend adventure.