February never felt so short and so full. In only 28 days we experienced 3 seasons of weather (spring, winter, and spring again). It started with lightness before becoming a roller coaster of delight and dread. It wasn't an easy month for the optimist, but fortunately there are always mornings, sunlight, and wildlife.
Seeing coyotes always feels lucky. Two of them barked in annoyance as Mack and I intercepted them on the trail, and then they trotted away towards the trailhead. Thoroughly wild while also taking advantage of living on the fringe of human activity.  
Eagles! The day after I spotted a golden eagle standing on a pile of dirt next to a raven, I ran by a bald eagle perched on the top of a juniper skeleton, about 15 feet from the trail. I didn't realize that eagles, as well as owls, can also turn their heads completely around. We watched each other for a couple of minutes before it lifted from the tree, the sound almost percussive. It dipped and flew to the top of a favorite fire-stricken ponderosa (in the photo above) a quarter of a mile back and I could see the white head against the morning sky as I continued up and away, firmly stuck on earth.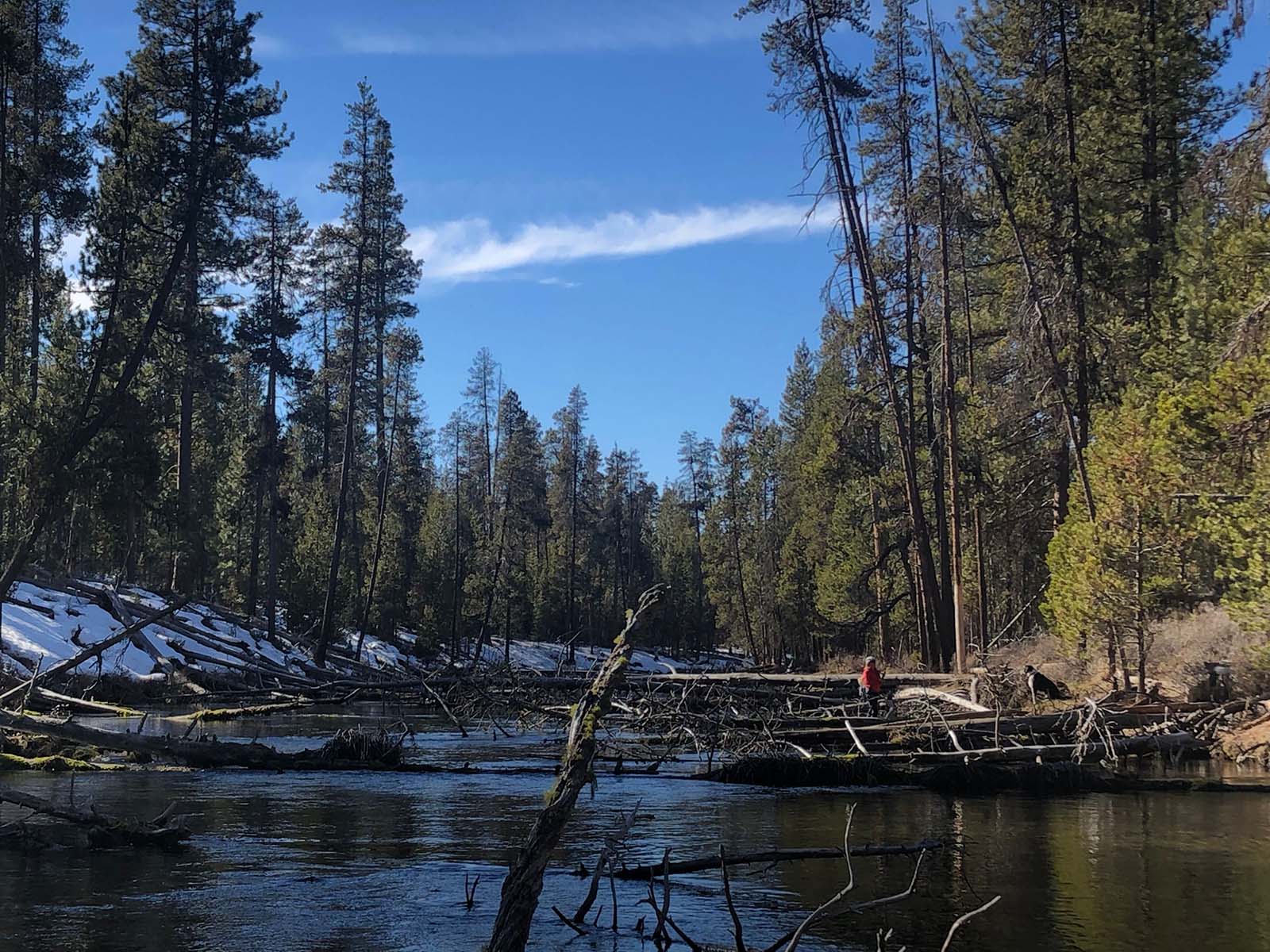 Winter fly fishing: I am a fair-weather, small water fisher. Fishing in the winter typically means tiny flies, bulky waders, and cold hands. We've only had sporadic bits of winter this year, and on the day of the Super Bowl the temps were in the 50s and the river was quiet. Rainbow trout were rising to caddis and I caught a couple of vivid beauties. No waders required.
Winter in winter: I know, I just mentioned a highlight about no winter in Feb, but when we did get winter it was beautiful, cold, and sparkly.
Rain: A small amount of rain has melted all but the most stubborn snow and the ground is swollen with warmth. Dirt piles in the yard indicate that the ground squirrels are waking up. On to March.