It is the nature of exploration that not every adventure will be the best adventure. Last weekend we drove out to the West Fork of the Duchesne River. We'd heard rumors that this was a worthy river and fishing great, and just our style.
It's a longish drive on pavement and the dirt road is rough, but we figured it was day-trippable from the city. For the first few miles, we drove on a forest service road that goes through a CWMU (cooperative wildlife management unit… for those that don't know), as we were reminded repeatedly and often by "no trespassing" signs on both sides of the road. We passed a field of blue pipeline markers and a ranch gate big enough to survive an asteroid hit and then, at last, we were back in the forest.
Things I liked about this river valley:
There are cheery yellow flowers lining the roadway. There were very few people in the canyon. A hawk screeched multiple times as we walked down to the river. The river is 10-15 feet wide and the rocks are not slippery.
Things I did not like about this river valley:
Every river has sticks and branches, even logs and tree trunks, and as everyone who fly fishes knows, wood is good—fish are often found hanging out in the shade of fallen logs. But the sheer volume of sticks in this river was both mysterious and annoying. We were dealing with constant snags and leg scratches, as well as climbing over massive piles of sticks that sort of resembled beaver dams, but are probably just piles of waterlogged sticks. The valley has more dead trees than alive and perhaps the wind had blown off branches and eventually they ended up in the water? I don't know the reason, but this river has more sticks in it than you can shake a stick at.
This valley is also crisscrossed with gas pipelines and those pipelines cross through the river, creating a seemingly endless series of small waterfalls. Waterfalls are nice, they create places for fish to gather… but knowing that so many gas pipelines were in the river undermined the wilderness vibe out there, not to mention any sense of a natural flowing river.
Usually, fish that live in a remote river are wild and curious. The fish in the West Fork of the Duchesne are, for the most part, terrified. 99% of the fish that I saw were swimming downstream in a panic, even when our dogs weren't roaming the banks upstream. I rarely got a chance to scare them myself. Maybe they were scared of all the sticks? Or worried about leaking pipelines? Maybe you know how to catch scared fish?
We passed a giant bull on the road. You may remember that I am not a fan of cows, but bulls that are loose in the forest? Let's keep driving!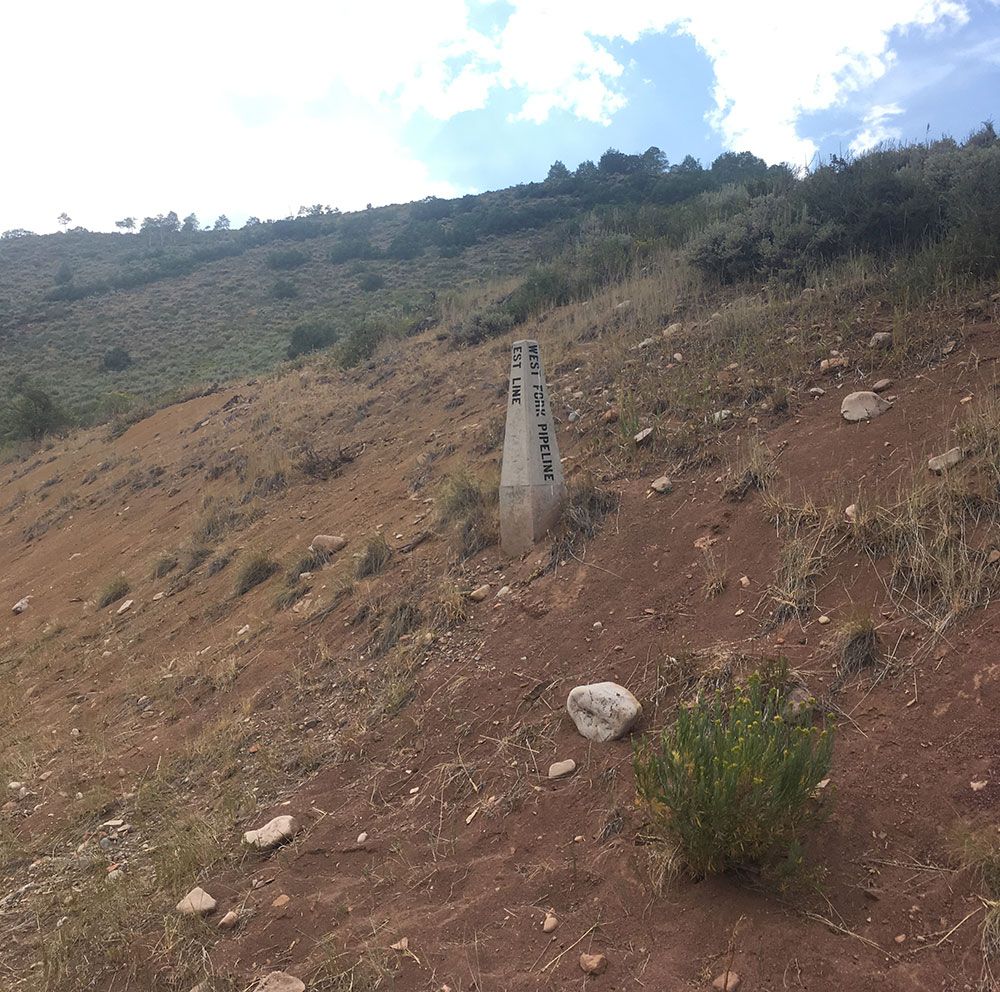 The highlight:
There are wild raspberries growing along the banks of the West Fork of the Duchesne. Raspberry bushes make a mighty scratch, but when they are loaded with perfectly ripe berries I overlook the damage. There was a suspiciously large paw print near the berries (maybe the culprit who scared the fish?), but whoever it was left plenty for us. We ate all that we could reach.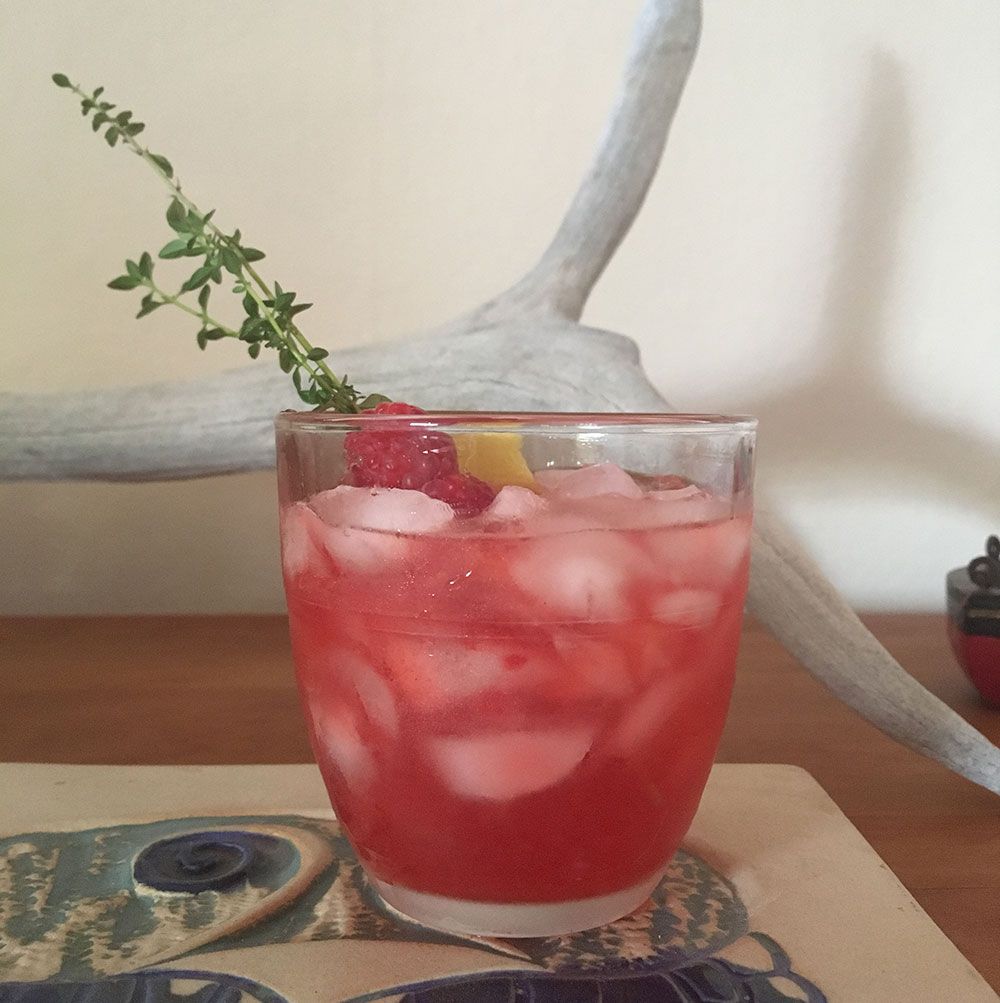 The West Fork Cocktail
This cocktail, inspired by the West Fork of the Duchesne River, tastes pretty good, but it looks better than it tastes. Worth a try, but you probably won't make it twice.
2 oz bourbon
1/2 oz Campari
6 raspberries, plus several more for garnish
Lemon twist
Muddle raspberries gently in a glass. Add bourbon and Campari to a shaker with ice. Stir until well chilled, strain into the glass with the berries. Add crushed ice and stir. Top with a luscious pile of raspberries and lemon zest, and garnish with a bundle of sticks. Serve with a sign that says NO Drinking.