You will be happy to know that I have taken up the ukulele! Are you asking why? I could answer that it has been something I've wanted to do for a long time (which is true), but really it was just a notion of something I would like to do someday. I can't say why, exactly, my brain decided that last Friday was THE DAY. I asked my co-worker, casually, what sort of ukulele a beginner might buy that they won't grow out of right away. Next thing you know, I had a ukulele, a book and a tuning app, and had started strumming.
We left the next morning to camp in the mountains, the uke nestled safely in with the sleeping bags.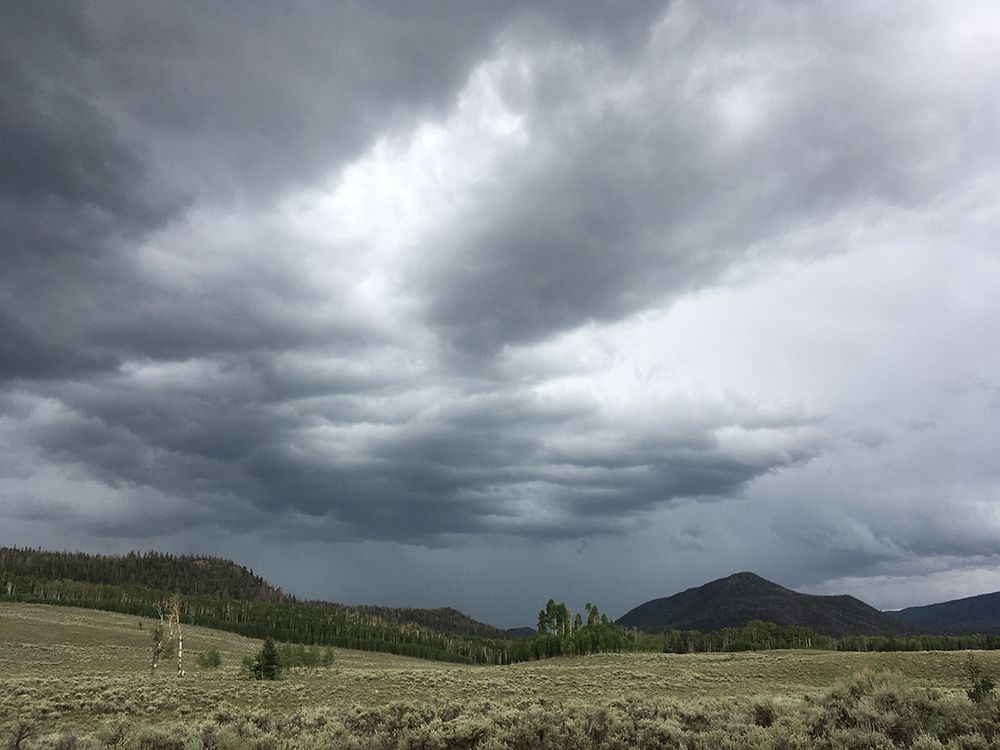 Music is something I enjoy a lot, when I am in the city, in a car, in an airplane. But I've always been a bit of a curmudgeon about music in nature. When I am in the middle of nowhere, I think the sounds of nature make the best soundtrack. Crickets, night hawks, frogs, cicadas and coyotes are some of my favorites to hear as the sun goes up or down. Isolating the sounds of different birds, getting the chance to see a moose who snaps a branch in the forest, wondering what is moving around in the undergrowth (chipmunk? bird?), is all part of the fun of being outside. Listening to music while I am riding, running, camping, fishing, hiking, etc., no matter the genre, never feels quite right. It takes me out of the place.
And those little bluetooth speakers that some people strap onto their handlebars when they are mountain biking? It cracks me up to be miles out on a trail and hear a jangly tune approaching. They keep moving, so it doesn't bother me much, but I don't get it.
Granted, music is just another one of the medley of human-made sounds outside. ATV's drive up and down the road, horse trailers rattle by, gunshots fire in the distance, helicopters fly by (best guess is they were looking for lightning strike fires), cows bellow in the distance. We have a friend who craved the absence of human sound so intensely once, while backpacking in remote wilderness, that all he could focus on was the sound of airplanes overhead.
Mostly those sounds come and go, and by sunset they tend to settle down altogether.
The ukulele is so tiny, so sweet and gentle in its musical expression that it somehow fits with the fading colors of twilight, silhouettes of mountains and snags, the smell of rain and sage. Have you ever been in a tent at twilight, tucked in a mountain valley, in an aspen grove above a creek, and strummed a ukulele? It's something even a curmudgeon can love.