I have an unfortunate, but not unjust, reputation as a person who sandbags mountain bike rides. I don't claim to be a bad rider, or out of shape, and then crush everyone, but I sometimes think rides will be easier and possibly shorter than they end up being. Usually, this is a case of misremembering and optimism.
The first time I led someone astray on a mountain bike ride was only partially my fault. A road biking friend was visiting SLC and wanted to give mountain biking a try. He demoed a bike, played around on a few jumps, did an easy ride, and was pronounced good to go. I suggested a night ride, on the fairly mellow backyard trail. I'm not sure how the decision was made, but at some point along the way, it was decided that we should drop down a trail called Bobsled. Maybe the name gives it away? Bobsled is steeper and faster than your average trail, and we were riding with lights. He crashed three times "on the easy parts," he has been known to say.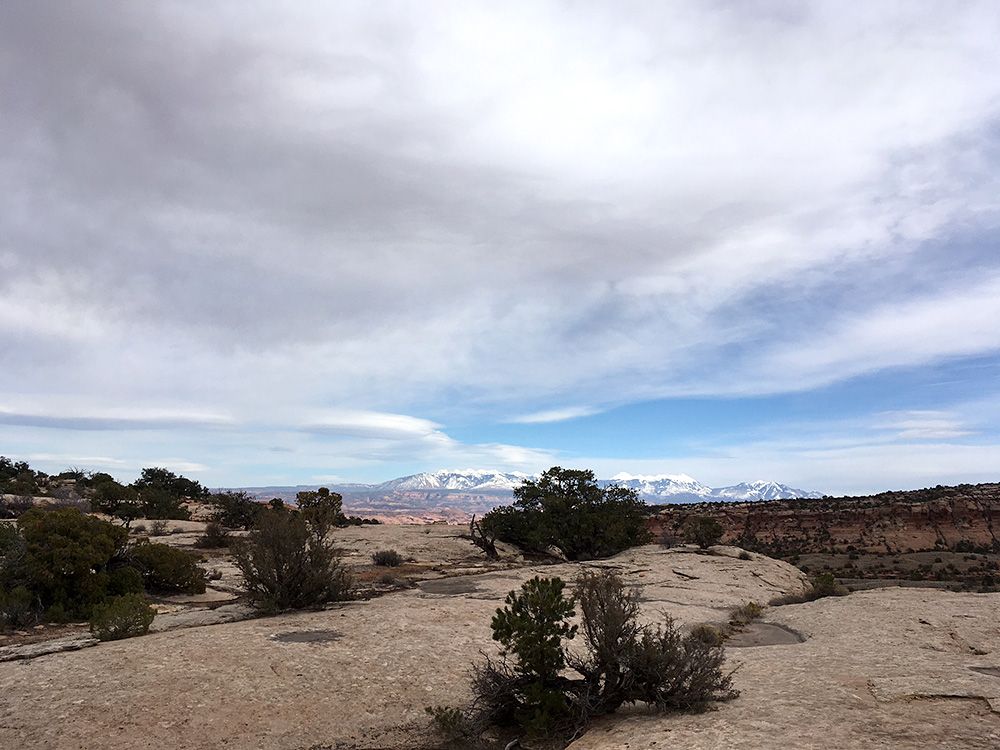 Another famous sandbag involved a shuttled ride in Moab with some rock climber friends. They don't ride much, but they are strong athletes. We even stopped for an impromptu bouldering session along the way. Turned out, the ride was longer, more technical, and sandier than I remembered, plus there was the 10-mile bike path jaunt into town. We called for a rescue when one of the group was walking the flat bike path, just didn't want to ride anymore.
This past weekend might have been my ultimate sandbag. A group of us set out from our camp outside of Moab on Saturday afternoon. My friend Erika and I had ridden all or most of the trail in the past. I guessed the ride was 13 miles, it ended up being 20. We had limited food, one bike with a busted fork, one person recovering from ankle replacement surgery (who we had just met!), 2 kids aged 11 and 9 (shredders, but still… 11 and 9), and a high wind advisory. It was slow going, but super fun. Until it wasn't. Smart Erika and the kids were evacuated at around mile 15, before a total meltdown. The two of us that (stubbornly) stuck it out climbed a couple more miles into a fierce headwind, rejoined the singletrack and cruised into camp about 15 minutes before dark. There had been crashes, bonking, some tears, stern words, loads of encouragement, many apologies, and laughter (eventually).
Those 2 miles, uphill, into the wind, all I thought about was being done with the ride. I had sandbagged myself! But the last, fast, 1.5 miles of swooping singletrack into camp felt victorious. There was beer and whiskey, and a stunning orange and purple sunset, and a dog who was so, so happy to see me. My bean burrito dinner tasted far better than it should have.
The next morning, we commiserated over the wind that had blasted our tents through the night. People were "less sore than they thought they would be." I think the kids were proud of how far they had ridden. And, once again, I promised not to sandbag my friends on any more bike rides. The thing is, though, it's the hard ones that get remembered.