If you are looking for solitude during Thanksgiving, let me recommend Great Basin National Park. We used it as a halfway point on our drive from SLC to Bishop, CA. After a short-ish hike to a very cool arch tucked away in the bottom corner of the park, we found a sweet and compact camp site in a parallel canyon. It dead-ends at a trailhead a few miles up, and we verified that we were the only people in the canyon. The wind rushed through the trees and the night was as black and starry as you could ever wish for.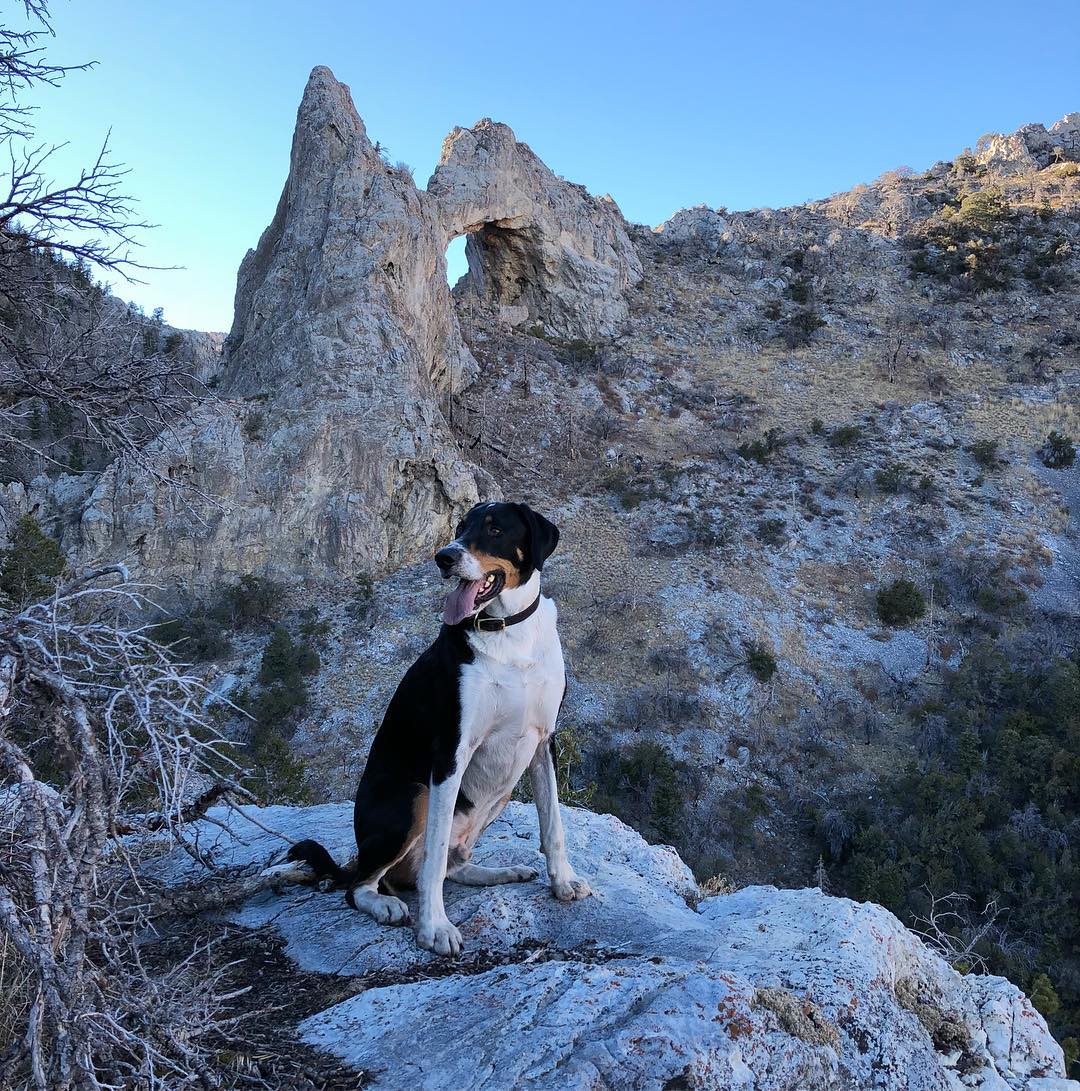 The next day we drove through all of Nevada to the White Mountains, where we found complete silence, at least for minutes at a time. The eventual airplane flew by, far away, but for much of the time we were there we heard no birds, no insects, no animals, no cars, no people, no airplanes, no wind. PLUS beautiful stars and ancient bristlecone pines! The tent tended to reek of dog farts, but really for only half the night. Instead of turkey, mashed potatoes, stuffing, creative green bean presentations, or pie, we ate leftover chickpea torte and steamed broccoli, with whiskey and chocolate for dessert. The sky was dark at 5:30 but we did our best to stay outside until 7 or even 8 (!) before tucking into the down and reading.
We explored the White Mountains — ran up forest service roads, hiked through the ancient bristlecone pine forest, rambled up washboarded dirt roads into a vast and barren landscape dotted with groves of bristlecone pines growing out of the white dolomite soil. We learned how to identify the differences between limber pines and bristlecone pines. The wind was howling and bone chilling, there were patches of wind blown snow hard in the blazing sun. We retreated back to camp at a balmy 8000 feet, climbed up to the ridge with a dog bed and beer to bake in the sun for an hour before it dropped behind the Sierras.
A few more groups had joined us in the campground for the weekend, but even they turned in to their tents early, the last shuffling footsteps heard around 8 PM.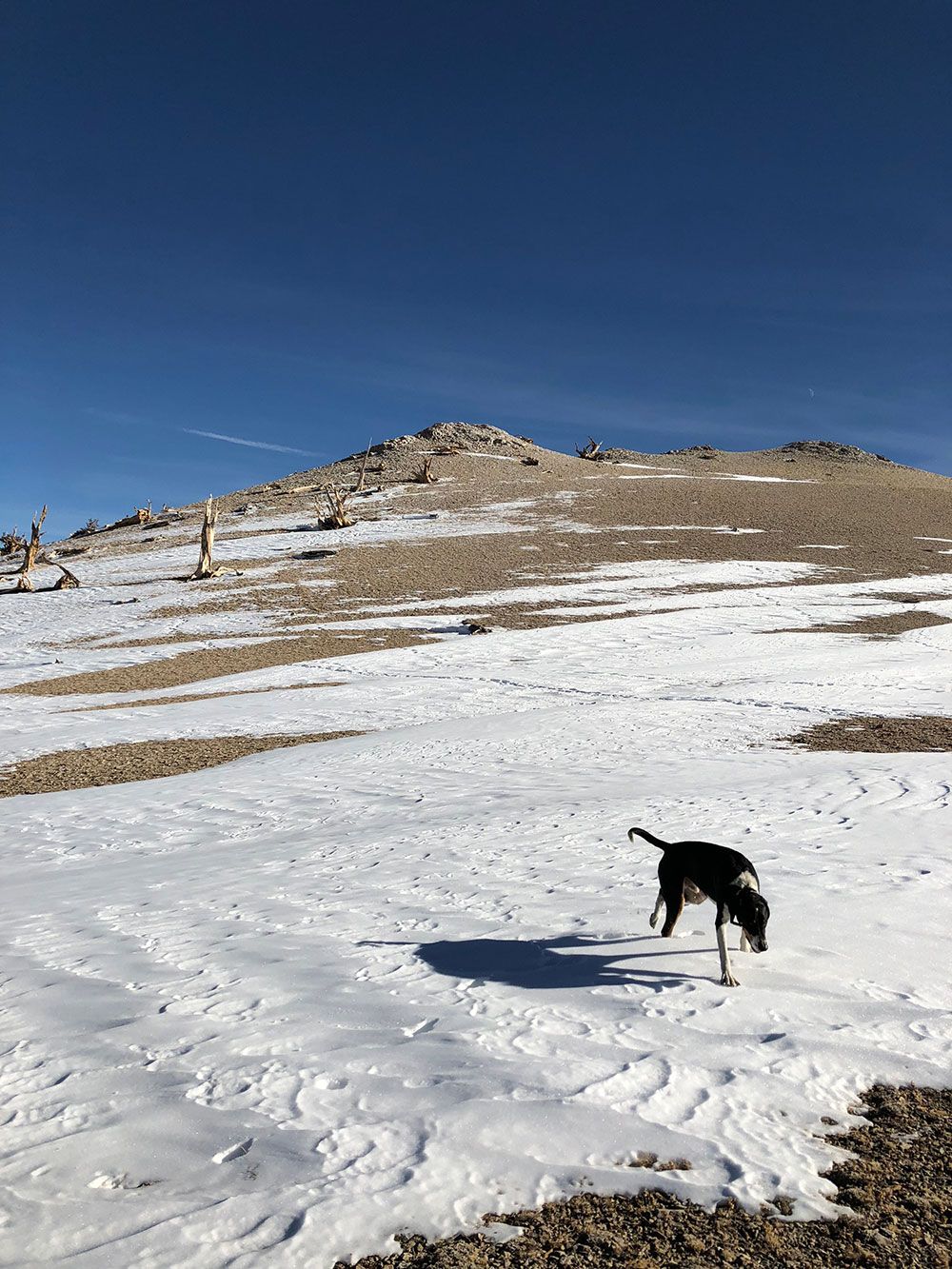 We went into town for water and cell coverage, and a little bit of fishing. Sadly, all of the creeks were closed. I had a vague memory of the Owens River Gorge from way back when I rock climbed, and it wasn't all that positive, but the guy at the fishing shop made it sound like a crazy adventure spot for fishing so we risked our lives on a harrowing climber's trail down into the canyon. The place was packed with climbers and dogs and choss and boulders, with hardly a solid place to stand, let alone cast. There was some novelty in being the only people fishing, but after I got a knee full of stinging nettles, I was over it. Luckily RK caught a couple of brown trout and then he agreed to bail. The dogs barely made the scramble back up to the car and were wrecked from the effort, but slept soundly all the way back to Great Basin.
We checked back into our new favorite camping spot, enjoyed another night of silence before heading back to the city. Sometimes you need some space from internet access, bad news, holidays and shopping mania.