My first real office job, the kind where you sit at a desk for 40 hours a week, every week, month after month, was at a company with a deep commitment to outdoor activity and culture. There was always someone to run with at lunch, dawn patrols to bike/ski before work were normal, and weekends were almost always spent in the pursuit of being outside. Monday morning was a flurry of stories of climbing, mountain biking, skiing, adventuring and generally getting after it.
Now I work in a more traditional office and being an outdoor kid is not at all the norm. When someone tells me about their weekend, well… they usually haven't done all that much. I can appreciate a mellow weekend, but for us that still means a run or two, fishing, mountain biking and probably camping. My co-workers probably think I don't know how to relax.
Last weekend I was in Santa Fe for a mini-reunion with a couple of dear friends I have known for over 20 years. On the face of things, we are much more different than we are alike, but history has a way of holding people together. We spent the weekend drinking wine and cocktails, eating meals of amazing quality and variety, loving on a giant white cat, dancing in the casita kitchen and singing in the arroyo. For me it was getting outside in a beautiful new place that made it all come together.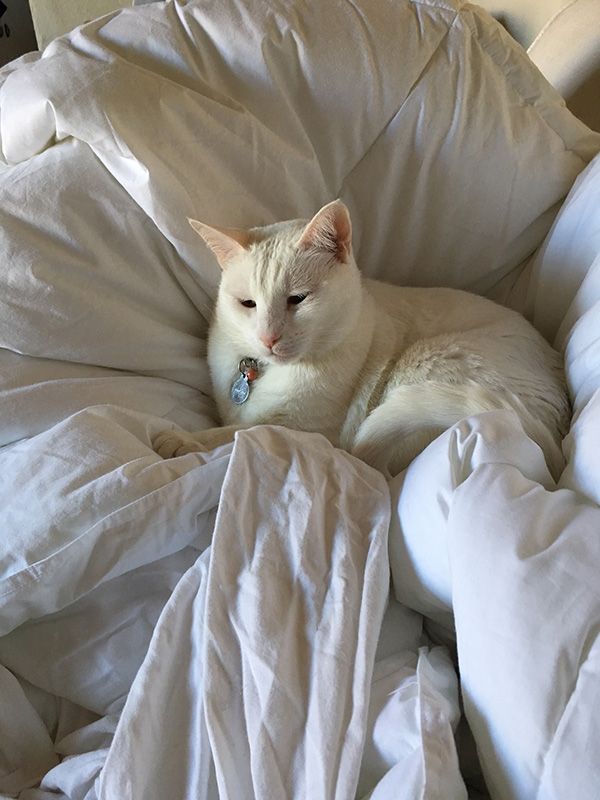 Saturday, we strolled on an old jeep track, high in the mountains. Charlie had been on this trail when the aspens were turning, now they were bare, but I could imagine the thick aspen forest with a canopy of gold, or with green leaves shaking with whispers of summer wind. As we walked we heard dogs barking in the distance, stepped around chunks of ice on the trail, and noticed several log lean-tos in the woods. Where I found them unsettling, my friends thought they were interesting and maybe even cool. I tried to change my idea of a sketchy mountain survivalist, lurking in the woods building creepy structures to one of possibly boy scouts learning to build things in a team effort. I tried to enjoy the shapes and shadows and the way they broke up the verticality of the trees, allow them to be mysterious without being sinister.
Sunday morning I found my way to a local trail for a run. Tucked into an arroyo, I couldn't tell that I was running through a gated neighborhood of fancy houses, and enjoyed hanging out with cottontails, piñons, and sapsuckers. There were a few early morning dog walkers, serious seniors with trekking poles who had already been to the mountain top and back, and a small group of trail runners. It was desert, but different, more muted in color than I am used to and the sand coarser. But still sand, still loose rocks, still pine-like trees. It was familiar-ish, but not knowing the ups and downs and character of the trail as I went around corners made it a small adventure. I crossed the wilderness line and climbed above the houses, the views opened up to reveal rolling hills of juniper and pines. The action, fresh air, movement, sense of discovery, all made me rather effusive when I got back to my friends at the casita and perhaps that is why we all went back there for a hike after breakfast.
This was a weekend my coworkers could understand, at least in a way. Traveling, eating, drinking with old friends. I enjoyed all of it, thoroughly, but the images that remain with me are infused with the light of New Mexico and the possibility of future adventures.